Yesterday I sent out a quick tweet saying I was looking at the best lipsticks I think I've ever seen…and here they are! It's very unusual to come across a new lip product that is really so different from the millions out there already and with such high performance factor. For me, these are packed with wow factor.  I only have my little camera pics and I haven't done them justice (smudgy fingerprints.. sorry YSL!), but until I get official pics, this is just a taster.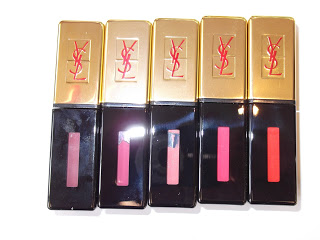 I only brought the five I thought I would wear home, although there are a lot more colours than this. The one I tested on my lips is the orange/red at the end. YSL Glossy Stains are a kind of lipstick/gloss hybrid but with a creamy vinyl feel and finish. You apply them in two coats – the first one lays down a stain on the lips but also with a bit of texture too. When you add the second coat, that's when you get a surge of both colour and gloss – that feels like a lipstick. The staying power is good; my high gloss look lasted well over an hour (and that is pretty good considering I put it though diet Coke, cappucchino and some Smarties!) before it needed any kind of touching up. For such a high shine product, I thought that was amazing.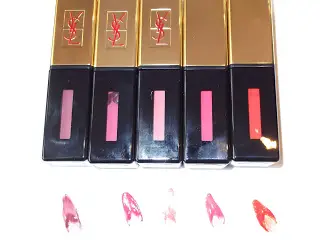 You can see how glossy it is.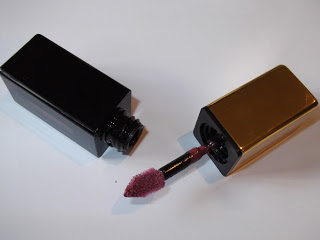 The applicator is flexible and brings out just the right amount of product.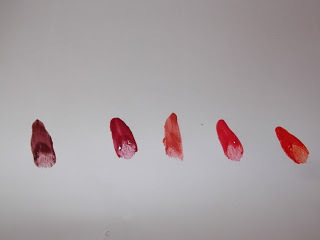 High, high pigments!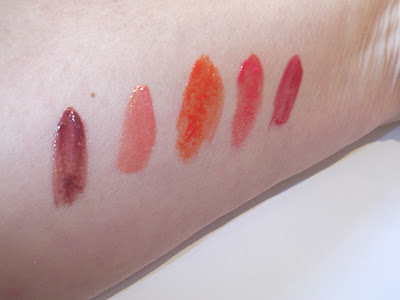 A first coating of YSL Glossy Stain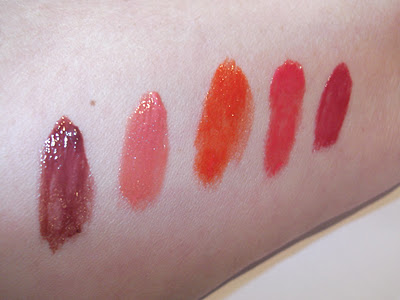 The second coat intensifies the colour and makes it a solid shade.
This is a texture that I will wear and wear.. it's high impact, bold and statement making make-up at it's very, very best. I'm totally hooked! The entire range launches in February 2012 on Valentine's Day.